Links
WIPs
2nd chickami
with random cotton from ebay
Leaf
with GGH-Roma green cotton (pattern by
Junghans
with variations)
Projects
cardi no. 25 from
Rebecca N. 27
GEGWE-cardi from Stitch 'n Bitch
bottom-Up BOC

Archives

blogs I read

The weather in Augsburg, Germany


days until my birthday!


knitting (and sometimes other) adventures of an italian woman living in cold Germany
Saturday, July 10, 2004
NEW KNITBLOG!
Finally I have my new knitblog:
-----> GO
HERE
|
Friday, July 09, 2004
Book Quiz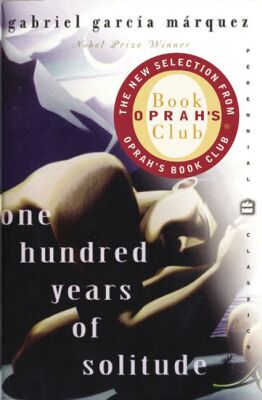 You're One Hundred Years of Solitude!

by Gabriel Garcia Marquez

Lonely and struggling, you've been around for a very long time.
Conflict has filled most of your life and torn apart nearly everyone you know. Yet there
is something majestic and even epic about your presence in the world. You love life all
the more for having seen its decimation. After all, it takes a village.


Take the Book Quiz
at the Blue Pyramid.
|
Thursday, July 08, 2004
Photolog
I am still working on my new knitblog in order to get its layout how I would like it to be.
I am experimenting with Movable Type and, althoght I was scared at the beginning since everything looked so compliceted, I am happy to announce that I now have a
PHOTOLOG!
I want to use it like a sort of gallery for my pictures, especially for my FOs.
Have a look at it and let me know if you like it!
|
Tuesday, July 06, 2004
Bad Ass Knitter
I love it! Have a look here:
Thank you
Wendy
for this funny idea.
My Movabletype-Blog is installed, thanks to the wonderful
Becky
who helped me for a trade. Yet I have to experiment a little bit with the templates before posting there.... It is not as easy as I thought. Be patient, I will probably post there very soon!
On the knitting side of life there is not really something new. I have been in Hamburg during the weekend, so I did not have so much time to knit. More in the next days!
|
Wednesday, June 30, 2004
Biopsy survived + some knitting
First off, I would like to thank all the people who sent me good wishes in the comments or by e-mail. Thank you so much, it is supportive to know that someone think of me.
The biopsy was quite painful, but not unbearable. Afterwards, I was a little ashamed that I did not really behave like a hero.... I was trembling like a leaf and could not help showing my fear. Just imagining that they are going to drill your bone and sucking out your marrow....AAAARGH! Just thinking about it made me die with fear.
But now I am here, quite exhausted and with some pain, but I am still alive.
I will get the results just in three weeks, but the doctor told me he is sure he can exclude cancer. This is positive. The bad new ist that I probably suffer from
essential thrombocythemia
, a chronical desease. You cannot heal it, but you can live with it.
Well, enough bad news. Let's talk about knitting!
Yesterday, after my visit to the doctor's, I had some time to rest and knit, so I made some progress with my second chickami:
I decided to add some white, too. The next green stripe will be much larger.
And have a look here:
My knitting has become much more even. Did I tell you already? I have learnt another method to hold the yarn and now I have a better tension.
My husband also made a progress with the cat blanket:
And now a quiz:

Which Silver Screen Siren are you?
brought to you by
Quizilla
|
Monday, June 28, 2004
A FO, a new WIP and something else
Still waiting for my movable type to run, I am posting here again hoping I can show you some pics....
Let's start with my first bottom up BOC:
(Well, it seems to work with the pics....)
I am happy I have been stubborn and finally succeed ;-)
Then, lacking of new ideas and hoping that the
real
summer comes, I decided to knit another chickami:
The colours will be like this:
I think I'll make some stripes.
Here my hubby's progress with the cat blanket:
So, please forgive me if I am not very loquacious today, but tomorrow morning I have my appointment for the bone marrow biopsy and I am so nervous that I am happy I can find the letters on my keyboard....
|
Wednesday, June 23, 2004
Another entry without pictures
I know, I know, entries without pictures are boring.... but at the moment it doesn't work and I have no idea what is the problem. So I will keep posting without pics - I don't wanna risk that you readers don't come any longer and forget me...
As I have already hinted at, I will soon move with this and have a brand new blog. Just be patient!
On the knitting front, I can tell that, stubborn as I am, I started the bottom up BOC again and this time I was successful not twisting the yarn as I joined to work in rounds. Please be proud.
This evening I will have a litle time for knitting finally! So I hope I can show you a FO when I have the new blog.
|